Galapagos Photo Adventure
The New World's 'Enchanted Islands'
Immerse yourself in the unique landscape of the historic Galápagos Islands, 600 miles west of mainland Ecuador, on a photo workshop of a lifetime. This fascinating volcanic archipelago and its pristine ocean waters are famous for its unprecedented ecological diversity, with over 2,000 endemic species found throughout the islands. Witness the natural variety of each island on this 8-day excursion aboard the M/V Grand Majestic. Our yacht will explore the islands of San Cristobal, Floreana, Española, Santa Cruz, Genovesa, and Rabida.
During our adventure, we have ample opportunities to photograph both on land and on water, with outings aboard smaller watercraft and landings on shore to explore the islands by foot. We plan to search for famed wildlife like marine iguana, giant tortoises, Galapagos penguin, sea turtles, mantas, sharks, crabs, a handful of endemic mammals found throughout the islands, like the Galapagos Sea Lion, Galapagos Fur Seal, and endemic bat, dolphin, and whale species. Group members can also snorkel among the coral reefs, lagoons, rocky coves, where we may spot and have underwater photo opportunities with these notable species.
We hope to see the large population of endemic land birds, seabirds, and shorebirds, such as the tropical Galapagos Penguin, Galapagos Flamingo, Flightless Cormorant, Waved Albatross, Galapagos Petrel, Lava Gull, and Swallow-tailed Gull, Blue-footed, Red-footed, and Nazca Boobies, Magnificent and Great Frigatebirds, many Darwin's finches and mockingbirds, multiple heron species, Galapagos Hawks, Galapagos Doves, Galapagos Flycatchers, Galapagos Rails, Galapagos Martins, few species of owl, and more.
For those passionate birdwatchers, we also offer an optional extension trip to photograph the birds of Ecuador in the beautiful Andes Mountains. Please note, only 8 seats are available on this excursion.
Throughout the workshop, you will learn how to compose compelling images, use the environmental conditions to your advantage, and master the technical aspects of photography. Whether you're a beginner photographer or a seasoned pro, our experienced instructors provide personalized instruction and guidance to help you improve your skills and take your wildlife and landscape photography to the next level.
This comprehensive photo adventure is operated in conjunction with David Swindler of Action Photo Tours and will be an unforgettable educational experience for all.
We offer personalized in-the-field instruction to best hone in your images and streamline your creative visions, as well as image reviews and editing sessions aboard our ship to continue honing the skills and techniques learned throughout the workshop.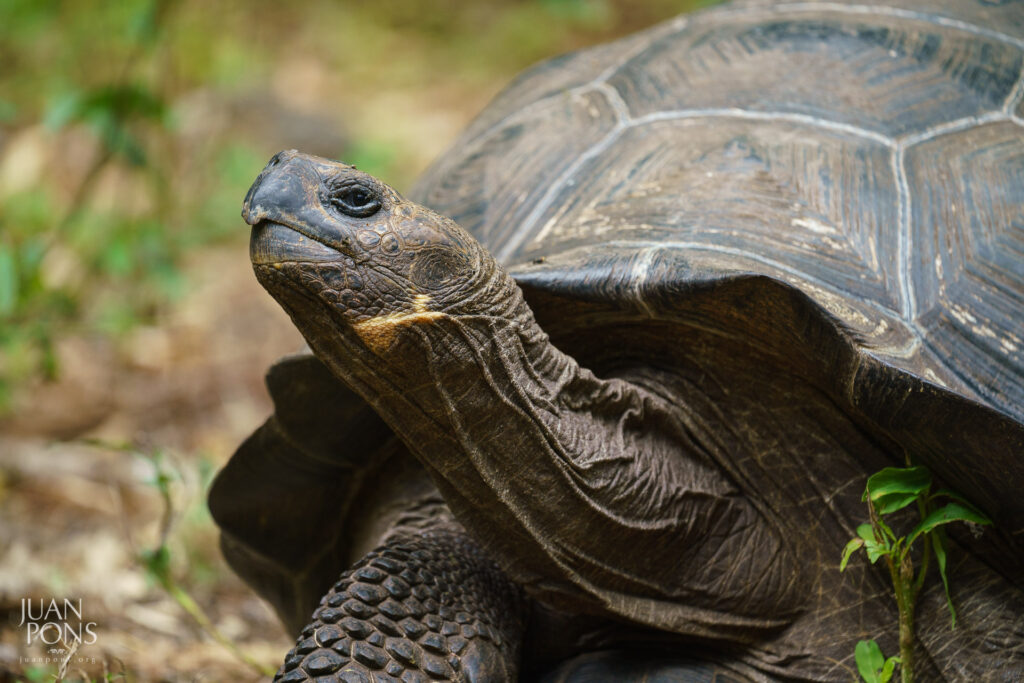 Aboard our ship, the m/V Grand Majestic
Enjoy a luxury home base aboard our private yacht, the Grand Majestic. This impressive ship and its crew offer deluxe amenities, delicious locally-sourced cuisine, spectacular service, up-close access to the finest scenery, and passionate onboard naturalists eager to share their knowledge of this stunning environment.
Take in the sights from the lush indoor lounge and bar or the scenic al fresco dining area on the sundeck. Enjoy a soak in the hot tub after a long day photographing or join an editing session in the dining room.
The vessel boasts comfortable staterooms with 1 king or 2 twin beds, private bathrooms, and air conditioning.
What Sets my workshops apart
This unique educational excursion offers exciting photo access to 14 participants, 2 instructors, and a local naturalist guide.
Our group of adventurers will occupy an entire vessel, ensuring everyone gets individual attention during downtimes and one-on-one in-the-field instruction in order to make once in a lifetime images. We will make time to do as many group image reviews during the evenings aboard our boat.
My workshops are distinctive in that they're fully inclusive– your tuition cost covers all expenses from the moment you arrive to the moment you depart Ecuador. We provide our guests the best possible accommodations, dining options, and unique educational opportunities in the region.

As a workshop leader, I take your trust in my expertise very seriously. I work in tandem with the respective National Park Service of any photo locations, and I always operate under the proper insurance, permits, and certifications.
You will be accompanied by Juan Pons and David Swindler during this workshop. Juan is an accomplished professional wildlife and travel photographer and educator with a deep passion for the outdoors and conservation. David is the founder of Action Photo Tours, and a longtime co-instructor alongside Juan.
Juan and his team believe the best way to teach is by demonstrating, and to this end, we will be shooting alongside you, showing you our technique, and sharing our love and knowledge of wildlife and the landscape. However, our priority is always YOU, and assisting you to get the best images YOU can get.
The biggest advantage of having small groups is the flexibility they provide for customizing and adjusting our schedule to accommodate both to the unpredictable weather and the interests of the group as a whole. This allows us to cover only those topics that you are all interested in, including:
• Techniques for creating exciting and captivating wildlife images
• Best use of your equipment
• Post-processing demos to enhance the quality of your images
• Image reviews
My workshops are fairly intensive experiences, and as such, you should not expect this to be a leisurely vacation. My goal is to capture the best images we can during our time in this remarkable location. This means there will be days we begin very early and return to our lodging very late. However, we will always have breaks and lunch rest hours.
On this workshop, you will fly into and depart from Quito, Ecuador (Airport code UIO). You will receive important instructions from my team to secure your flights 6 months prior to the workshop. 
Then, about 3 months prior to the workshop, you will start hearing from me and my team on a regular basis. I will provide you with a Workshop Information Packet with all relevant details, as well as go over more info regarding the workshop to get you inspired and thinking about the images you want to capture during the workshop. These provided documents will list all recommended clothing, equipment, and even discounts for gear you may want to acquire for this excursion.
Pre-departure group zoom conference
Juan, David, and Juan's assistant, Jaclyn, are always available to answer any questions you may have leading up to the excursion- simply call or email and we can help you as best we can.
Additionally, we will schedule a Zoom meeting 8 – 10 weeks prior to the start of our workshop. There, you can meet your fellow workshop participants, ask any questions before traveling, receive insights and recommendations for reference books, and much more. 
Tuition for the workshop is $12,595.00 USD per person for a double occupancy stateroom.
There is one Master Suite available on board, which can be reserved for an additional $1,200.00 USD per person (SOLD OUT).
If you would like to reserve your spot on this workshop, you can do so with a $5595.00 USD non-refundable deposit (see fine print section below). The remaining balance of the workshop is due 120 days prior to the first day of the workshop. 
If you are in need of a special payment arrangement, please reach out and we are happy to work with you.
• Air travel from Quito to/from Galápagos Islands
• All lodging and meals
• All private ground and water transportation
• All snacks and water during daily outings
• Non-alcoholic beverages during the workshop
• All permits, fees, and gratuities
• In-the-field instruction
• Image reviews and post-processing sessions

• Creative inspiration and group camaraderie
• An unforgettable experience
• Air travel to and from your home country to Quito, Ecuador
• Any applicable items of a personal nature, such as laundry services and alcoholic beverages
• Travel, Medical, and Trip Cancellation Insurance (highly recommended)
• Anything else specifically not listed as included
• You are responsible for making your own flight arrangements to and from Quito, Ecuador. We will assist you with flight arrival times and departures prior to your booking. Please do not book your flight reservations until you receive explicit instructions from our team.
• Due to the unique specifications of this workshop location and our lodging, no refunds will be provided unless we are able to fill your spot with another participant.
• Make sure to check the Terms and Conditions for all my workshops.
We highly recommend Travel Insurance from a reputable insurance company. I have partnered with Squaremouth, a website that allows you to compare multiple travel policies from multiple providers to choose the best one for you based on your needs and costs. Check them out here: https://www.squaremouth.com/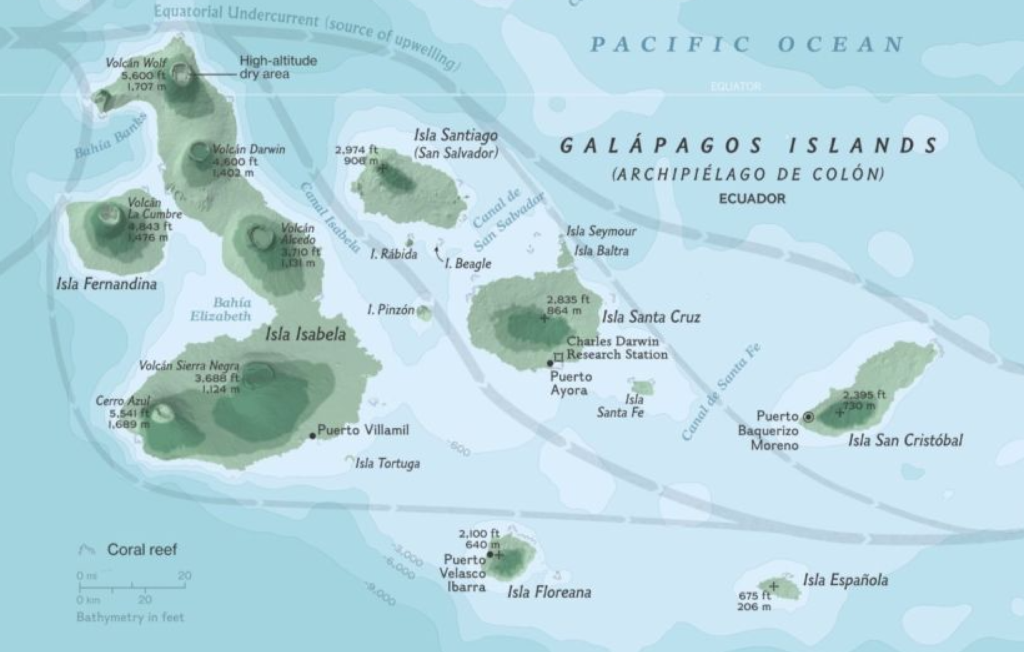 When photographing wildlife and nature, the key is to remain flexible to adjustments in order to maximize our daily itinerary as needed to observe the most optimal times for wildlife and lighting conditions.
An example workshop itinerary is as follows:
May 5, 2025: Arriving to San Cristobal Island
On Day 1, after having spent the prior night in Quito, the group arrives by plane to San Cristobal Airport and transfers to the boat, the M/V Grand Majestic.
Once aboard and given a safety briefing, the ship's crew sets its sights on El Junco Lagoon.
This lagoon is actually not a lagoon, but rather a crater lake located 700 meters above sea level, and is one of the few permanent freshwater bodies in the archipelago.
Clients get their first taste of the island's wildlife here with opportunities to spot frigate birds, white-cheeked pintails, and common gallinules. 
Most evenings, the group enjoys an evening meal together, with options to edit and review images together or head to bed early to rest up for the next big day of adventures.
May 6, 2025: Exploring Floreana Island

On Day 2, our group ventures to world-famous Post Office Bay on Floreana Island. This historic site is where 18th century whalers placed their mail into wooden barrels as unofficial mailboxes before transport to the mainland.
We then depart to Baroness Viewing Point with sweeping views of the island. This area offers unique beaches- one green in color, due to the high percentage of olivine crystals, and another white sand beach made of white coral, as well as the potential to spot sea turtles.
We move on to Cormorant Point, which hosts a large flamingo lagoon, as well as a habitat for common stilts and pintails. 
At the end of the day, guests have the option to snorkel in the island's volcanic crater, dubbed the 'Devil's Crown'. These waters attract a variety of marine life, like sharks, rays, and tropical fish.
May 7, 2025: Exploring Española Island
 On Day 3, we explore Suarez Point with its blue-footed boobies, lava lizards, Galapagos hawks, and Nazca boobies. Waved Albatross dive off the dramatic cliffs, while a famous blowhole spurts water high into the air, presenting a variety of photo opportunities at this location.
The group then moves to Gardner Bay on the eastern side of the island, which is a breeding ground for 12,000 pairs of waved albatrosses, as well as a sea lion nursery. 
May 8, 2025: Exploring Santa Cruz Island
On Day 4, we visit Los Gemelos, the Twin Craters, for some breathtaking views and landscape photography opportunities.
We then travel to the Charles Darwin Research Station. This notable location is home to a tortoise research facility and massive collection of specimen from across the islands.
Guests can enjoy a leisurely tour of the grounds or dive deep into the history of the ecological research on this archipelago.
May 9, 2025: Exploring Genovesa Island
On Day 5, we head toward the steep, rocky cliffs of El Barranco. This short hike leads to a breathtaking view in a serene environment of palo Santo vegetation- ideal habitats for spotting red-footed boobies, short-eared owls, Galapagos swallows, and Galapagos doves. 
The group then moves to the white sand beach of Darwin Bay. After a half mile walk through mangroves is filled with land birds like Nazca and red-footed boobies and swallow-tailed gulls. 
Pass by tidal pools with sea lions playing and sunning themselves until the end of the hike at a picturesque cliff above the bay. There, you can spot colorful rays, reef fish, and hammerhead sharks.
May 10, 2025: Exploring Rabida & Chinese Hat Islet
On Day 6, we start our day visiting Rabida Island and its colorful volcanic landscape. This island is ideal for snorkeling off its maroon sand beaches in brackish waters that host a variety of marine species.
If snorkeling isn't of interest, Rabida Island is also a birdwatcher's paradise, with some of the rarest species in abundance here, like 9 varieties of finches, large-billed flycatchers, Galapagos hawks, and brown pelicans.
The group then makes its way to Chinese Hat Islet off of Santiago Island. The group can explore the geological sites of the island, like the lava tubes and lava flows.
May 11, 2025: Return to San Cristobal Island
On Day 7, and our final full day on the trip, our group ventures to Witch Hill on the northern coast of San Cristobal Island. There, we find one of the most picturesque beaches in the archipelago.
Wildlife here includes sea turtles, sea lions, rays, sponge coral reefs, and more.
Then, we move to Lobos Island, where a large colony of sea lions call home. Guests are permitted to enter the water or stay on the boat to photograph. The group also has chances to spot the blue-footed booby at this site.
On our final evening together, the group enjoys dinner and reminisces on the amazing adventure together.
May 12, 2025: Departure
On Day 8, and our final morning together, we enjoy an outing to the Gianni Arismendy Interpretation Center.
This environmental education project was opened in 1998, and visitors can enjoy exhibits on natural history and conservation efforts of the islands. It is a proper final send off from the action-packed week we've experienced.
Then, we disembark in San Cristobal and return to the airport to travel by plane back to Quito, Ecuador. Most guests will opt to spend a rest night in Quito before flying to their respective home countries on May 13.