Brazil Pantanal Wildlife Workshop
The World's Largest Tropical Wetland
Whether you're an avid birdwatcher, a big cat enthusiast, or a lover of large mammals like the giant anteater, capybara, tapir, and giant otter, this unique 8-day Pantanal photo adventure is for you. Together with two instructors and a local guide fluent in Portuguese, we'll explore the labyrinth of stunning waterways and tributaries that make this region globally recognized as one of the most biologically rich environments on the planet. 
Brazil's Pantanal is a stunning freshwater refuge 10 times the size of the Florida Everglades, spanning roughly the entire size of the state of Florida. With more than 4,700 plant and animal species found in this impressive wetland, this protected area boasts the highest concentration per square kilometer in the world of the majestic jaguar, especially during the optimal season our trip is scheduled.
As the water recedes during the dry season, the Pantanal's landscape transforms into prime big cat territory. The jaguar, known as the main predator in the region, is an extremely confident swimmer that adapts to an aquatic lifestyle with ease during the changing of the seasons. We will experience 4 full days of action packed adventure floating along dense riverbanks photographing formidable jaguars and, with luck, perhaps witness a successful jaguar hunt of some of their favorite prey, like Yacare caiman, capybara, giant otter, and more. During these days on the rivers, birdlovers will enjoy sightings of gorgeous jacanas, osprey, toucans, jabirus, herons, warblers, and multiple species of hawk.
On Day 5, our excursion pivots to enjoy another 4 full days exploring a new environment spotting incredible birds like Hyacinth macaws, Red-legged seriema, Rheas, Screamers, toucans, and aracaris amid the rolling hills. Scan the rainforest canopies for Hooded capuchin monkeys, Black-and-gold howler monkeys, and Black-tailed marmoset, and so much more, but don't forget to look at eye level for the giant anteaters and tapirs walking through the grasses.
Throughout the workshop, you will learn how to compose compelling images, work with the weather and lighting conditions to take full advantage of the environment, and master the technical aspects of photography. Whether you're a beginner photographer or a seasoned pro, our experienced instructors will provide personalized instruction and guidance to help you improve your skills and take your wildlife and landscape photography to the next level.
This workshop offers in-the-field instruction to best hone in your images and streamline your creative visions, as well as post-workshop image reviews and editing sessions to continue practicing skills and techniques learned on the workshop once you've returned home.
This comprehensive wildlife adventure is not to be missed, so sign up now to be prepared to create lasting memories and stunning photographs that you'll treasure for a lifetime.

What Sets my workshops apart
I believe in order to truly enjoy your experience, and to receive the most out of an adventure photography workshop, we must maintain small group sizes with a very high ratio of instructors to participants. I've limited this workshop to a maximum of 8 participants and 2 instructors so everyone has an optimal view from inside our watercraft and vehicles.
This is a unique educational excursion, and by capping the group size, despite immense interest, our team ensures everyone gets the attention and one-on-one instruction they need to make once in a lifetime images.
My workshops are distinctive in that they're fully inclusive– your tuition cost covers all expenses from the moment you arrive to the moment you depart Cuiabá, Brazil. We provide our guests the best possible accommodations, dining options, and unique educational opportunities in the region.

As workshop leaders, my team and I take your trust in our expertise very seriously. We work in tandem with the respective National Park Service of any photo locations, and always operate under the proper insurance, permits, and certifications.
You will be accompanied by Juan Pons and Jaclyn Merica during this workshop. Juan is an accomplished professional wildlife and travel photographer and photographic educator who has a deep passion for the outdoors and conservation. Jaclyn is Juan's assistant, co-leading outdoor workshops in places like Yellowstone, Chile, Cuba, Botswana, Alaska, and more.
Juan and his team believe the best way to teach is by demonstrating, and to this end, we will be shooting alongside you, showing you our technique, and sharing our love and knowledge of wildlife and the landscape. However, our priority is always YOU, and assisting you to get the best images YOU can get.
The biggest advantage of having small groups is the flexibility they provide for customizing and adjusting our schedule to accommodate both to the unpredictable weather and the interests of the group as a whole. This allows us to cover only those topics that you are all interested in, including:
• Techniques for creating exciting and captivating wildlife images
• Best use of your equipment
• Post-processing demos to enhance the quality of your images
• Image reviews
My workshops are fairly intensive experiences, and as such, you should not expect this to be a leisurely vacation. My goal is to capture the best images we can during our time in this remarkable location. This means there will be days we begin very early and return to our lodging very late. However, we will always have breaks and lunch rest hours.
On this workshop, you will fly into and depart from Cuiabá (Airport code CGB) in Brazil. You should expect to receive important instructions from my team with details to secure your flights 6 months prior to the workshop.
Then, about 2-3 months prior to the workshop, you will start hearing from me and my team on a regular basis. I will provide you with a Workshop Participant Info Packet with all relevant details, as well as go over more info regarding the workshop to get you inspired and thinking about the images you want to capture during the workshop. These provided documents will list all recommended clothing, equipment, and even discounts for gear you may want to acquire for this excursion.
Pre-departure group zoom conference
My assistant, Jaclyn, and I are always available to answer any questions you may have leading up to the excursion- simply call or email and we can help you as best we can.
Additionally, we will schedule a Zoom meeting 8 weeks prior to the start of our workshop. There, you can meet your fellow workshop participants, ask any questions before traveling, receive insights and recommendations for reference books, and much more. 
Tuition for the workshop is $6995.00 USD for double occupancy per person.
If you would like to enjoy private accommodation during the workshop, that can be arranged for an additional supplement of $800.00 USD.
If you would like to reserve your spot on this workshop, you can do so with a $2995.00 USD deposit. The balance of the workshop fee ($4000.00 USD), is due 120 days prior to the first day of the workshop.
If you are in need of a special payment arrangement, please reach out and we are happy to work with you.
• All lodging
• All meals
• All private ground and water transportation
• All snacks and water during daily outings
• Non-alcoholic beverages during the workshop
• All permits, fees, and gratuities
• In-the-field instruction
• Image reviews and post-processing sessions

• Creative inspiration and group camaraderie
• An unforgettable experience
• Air travel to and from Cuiabá, Brazil. 
• Any applicable items of a personal nature, such as laundry services and alcoholic beverages
• Travel, Medical, and Trip Cancellation Insurance (highly recommended)
• Anything else specifically not listed as included
• You are responsible for making your own flight arrangements to and from Brazil. We will assist you with flight arrival times and departures prior to your booking. Please do not book your flight reservations until you receive explicit instructions from our team.
• Deposit is fully refundable up until 120 days prior to the start of the workshop, NO REFUNDS are permitted less than 120 days prior to the start of the workshop.
• Make sure to check the Terms and Conditions for all my workshops.
We highly recommend Travel Insurance from a reputable insurance company. I have partnered with Squaremouth, a website that allows you to compare multiple travel policies from multiple providers to choose the best one for you based on your needs and costs. Check them out here: https://www.squaremouth.com/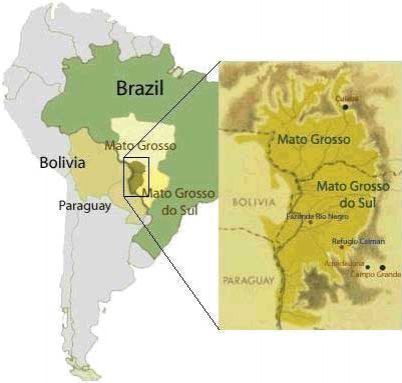 When photographing wildlife and nature, the key is to remain flexible and open to adjustments in order to maximize our daily itinerary as needed to observe the behavior of the wildlife and lighting conditions.
An example workshop itinerary is as follows:
September 4, 2024: Arrival into Cuiabá, Brazil
Clients will arrive into Cuiabá anytime on this day. All flights will connect you through Sao Paolo, Brazil, and we recommend you overnight there on September 3 to account for any potential travel delays.
Our team has coordinated private pick-up from the Cuiabá Airport to our lodge, and an instructor, along with our Brazilian contacts, will be awaiting your arrival at the airport. 
Once everyone has arrived, our group will enjoy a group welcome dinner, an intro meeting in preparation for the adventures to come, and rest before our thrilling and intensive days ahead.
September 5 – 8, 2024: Jaguar Safari
After an early breakfast, our group makes our way to the shores of Rio São Lourenço to begin the next phase of our exciting adventure. 
Our local experts have organized a very comprehensive schedule of outings focused on photographing jaguars for 4 full days in the most optimal locations in the western Mato Grosso state. These outings grant us up-close and personal access to the iconic big cats of Brazil. Our group will utilize small boats to position ourselves in an optimal spot to photograph the jaguars both on land and in the water.
In the evenings, clients can opt to join editing sessions and image reviews with the instructors, or retire to their comfortable lodgings and rest while taking in the serene setting surrounding our accommodations.
September 9 – 11, 2024: Setting Sights on Other Wildlife

After our few action-packed days spent with the jaguars on the river, our group changes locations and heads north to drier land and sets our sights on amazing large mammals like tapirs, giant anteaters, capybara, and a myriad of bird species.
September 12, 2024: Transfer to Airport and Return Home

After one final outing together, we will reminisce on lasting memories and newfound friendships formed during our time together during our last meal of the trip, and then transfer back to Cuiabá Airport to make our way back home.
photos from previous trips