Waterfalls of North Carolina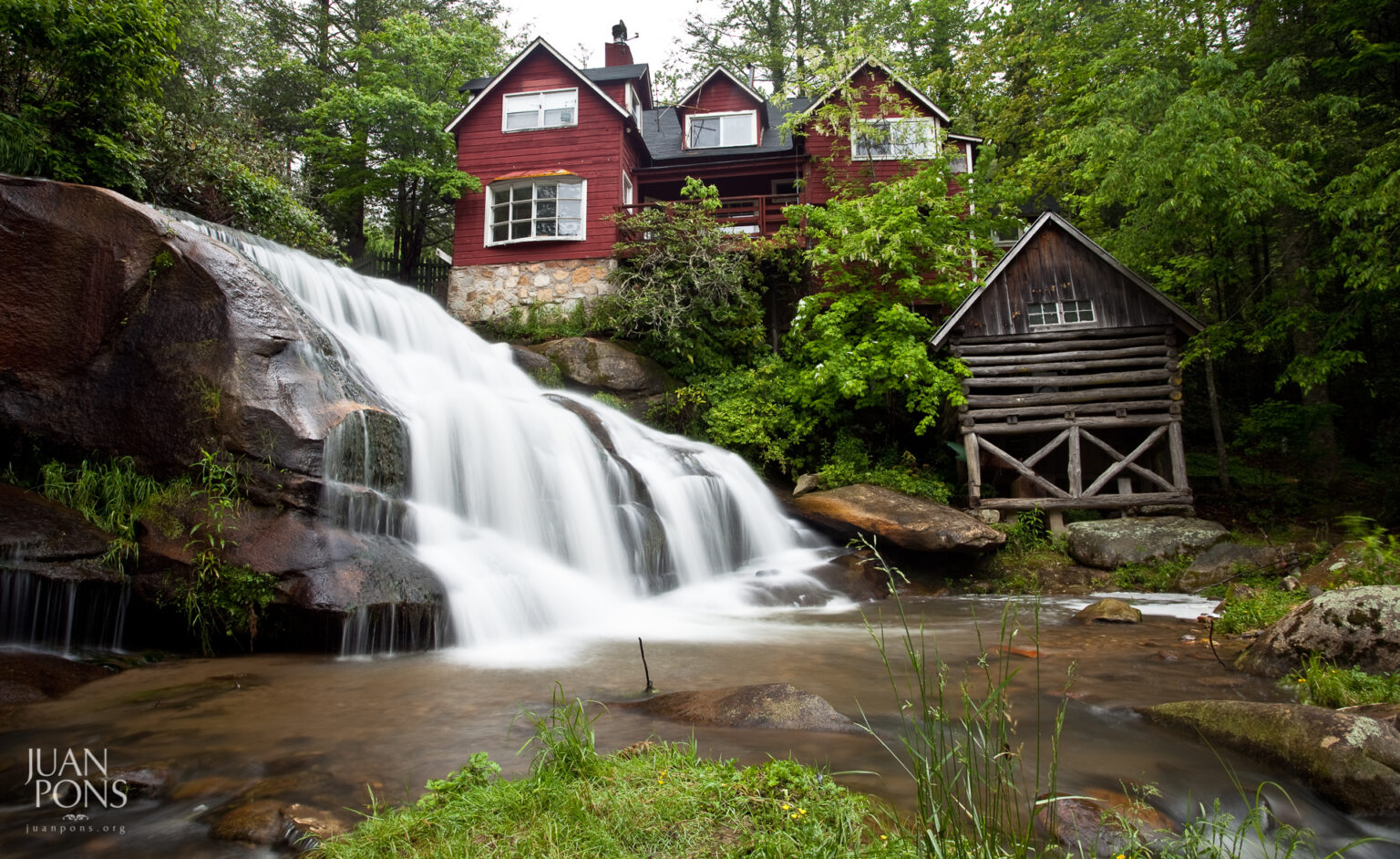 Join us in beautiful North Carolina for a waterfall adventure workshop
With an average rainfall of more than 90 inches annually, the southwestern region of North Carolina is THE rainiest region in the eastern US, and with more than 250 waterfalls, Transylvania County has rightfully earned its unofficial title as "The Land of Waterfalls."
The waterfalls and rock features around Pisgah National Forest are some of the most spectacular in the nation. Providing a large variety of formations, waterflows, and scenery within a short distance of each other, there's a great opportunity for artistic expression on this photo adventure. No two locations we visit are alike, and each one presents its own challenges and opportunities for composition and technique.
With Juan's extensive guidance and knowledge of the area- having lived in North Carolina for many years, you will come home with not only some incredible shots, but also a greater understanding of creative photography techniques and advanced technical skills.
Juan and Jaclyn will work with you both in the field and in a classroom setting to attain exactly what you've hoped for during this photo excursion together.
What Sets my workshops apart
I believe in order to truly enjoy your experience, and receive the most out of an adventure photography workshop, you need to have small groups and a very high ratio of instructors to participants. That is why we've decided to limit this workshop to a maximum of 8 participants and 2 instructors.
This is a unique educational excursion, and by capping the number of participants, we are ensuring everyone gets the attention and one-on-one instruction they need to make once-in-a-lifetime images.
Our gatherings are distinctive in that we have taken thorough care of all the necessary logistics during your excursion. We have secured the arrangements for a group block at our hotel, all you need to do is call to reserve your lodging, as well as organized all dining reservations for the group during our trip.
We will also be providing private regional transportation by utilizing our very own Juan Pons Photography excursion van. This is a 2021 AWD Ford Transit passenger van with ample seating and additional room for all participants and their gear, large untinted windows for a clear view, 6 foot 5 inch ceiling height, USB plugs in each row, a coffee station, and an abundance of space in the trunk for all our camera bags.
We've taken care of everything, so you can solely focus on the photography pursuits at hand. Your comfort and ease on this adventure is the utmost priority.
Juan is an accomplished professional wildlife and travel photographer and photographic educator who has a deep passion for the outdoors. Juan will be leading you to some of the most beautiful and picturesque waterfalls in western North Carolina. Each waterfall has been specifically selected by Juan for its unique characteristics, accessibility, and captivating formations.
Juan and his team believe the best way to teach is by demonstrating, and to this end, we will be shooting alongside you, showing you our technique, and sharing our love and knowledge of wildlife and the landscape. However, our priority is always YOU, and assisting you to get the best images YOU can get.
The biggest advantage of having small groups is the flexibility they provide for customizing and adjusting our schedule to accommodate both to the unpredictable weather and the particular interests of the group as a whole. This allows us to cover only those topics that you are all interested in, including:
• Techniques for creating exciting and captivating waterfall images
• Digital darkroom techniques to enhance the quality of your images
• Best use of your equipment
• Image reviews
The structure of this particular trip is unique in that we are able to enjoy more leisure time than most of my other adventure workshops. Due to the geographic nature of the waterfalls we are photographing, our start times will be later in the mornings, and we will end our days in the early evening.
That being said, this workshop is still rated as moderate in activity level. There is some walking and exertion involved in this excursion. We will be out shooting for long periods of the day, in the elements, and with uncertain conditions. My goal is for us to capture the best images we can during our time around southwestern North Carolina, and sometimes, that can necessitate patience and preparedness.
About three months prior to the workshop start date, you should expect to receive important details to secure your flights into Asheville via email from my team, as well as details in securing your hotel accommodations in Brevard.
Then, about 2 months prior to our gathering, you will start hearing from me on a regular basis. I will provide you with a Workshop Participant Info Packet with all relevant details, and share all info relative to the workshop to get you inspired and thinking about the images you want to capture during our trip. At this time, you will also receive from me a tentative itinerary, a list of clothing and equipment recommendations, and even discounts for equipment you may want to acquire for this excursion.
Pre-departure group zoom conference
My assistant, Jaclyn, and I are always available to answer any questions you may have leading up to the workshop- simply call or email and we can help you as best we can.

Additionally, we will plan a Zoom meeting 4-6 weeks prior to the start of our workshop. There, you can meet your fellow workshop participants, ask any questions before traveling, receive insights and recommendations for reference books, and much more.
Total cost of the workshop is $1795.00 USD If you would like to reserve your spot on this workshop you can do so with a $1,000 USD deposit. The balance of the workshop fee is due 3 months prior to the start of the workshop.
• All ground transportation during the workshop
• All permits & fees
• In the field and classroom instruction
• Inspiration
• Camaraderie
• A great time
• Lodging (we have reserved a special group block at our base hotel)
• Meals
• Drinks
• Travel arrangements to and from Brevard, NC
You are responsible for making your own travel arrangements to and from Brevard, NC. While we have set up a block of rooms at our designated hotel, you are responsible for securing your own reservation under this block.
We will be providing snacks and water in the private Juan Pons Photography vehicle.
A covid vaccine and negative test result within 72 hours of the workshop start date is mandatory to attend this workshop.
Deposit is fully refundable up until 3 months prior to the start of the workshop. NO REFUNDS after the 3 month deadline.
Make sure to check the Terms and Conditions for all my workshops.
photos from previous trips